Ideas to modify your SteelPod......
Carry Bikes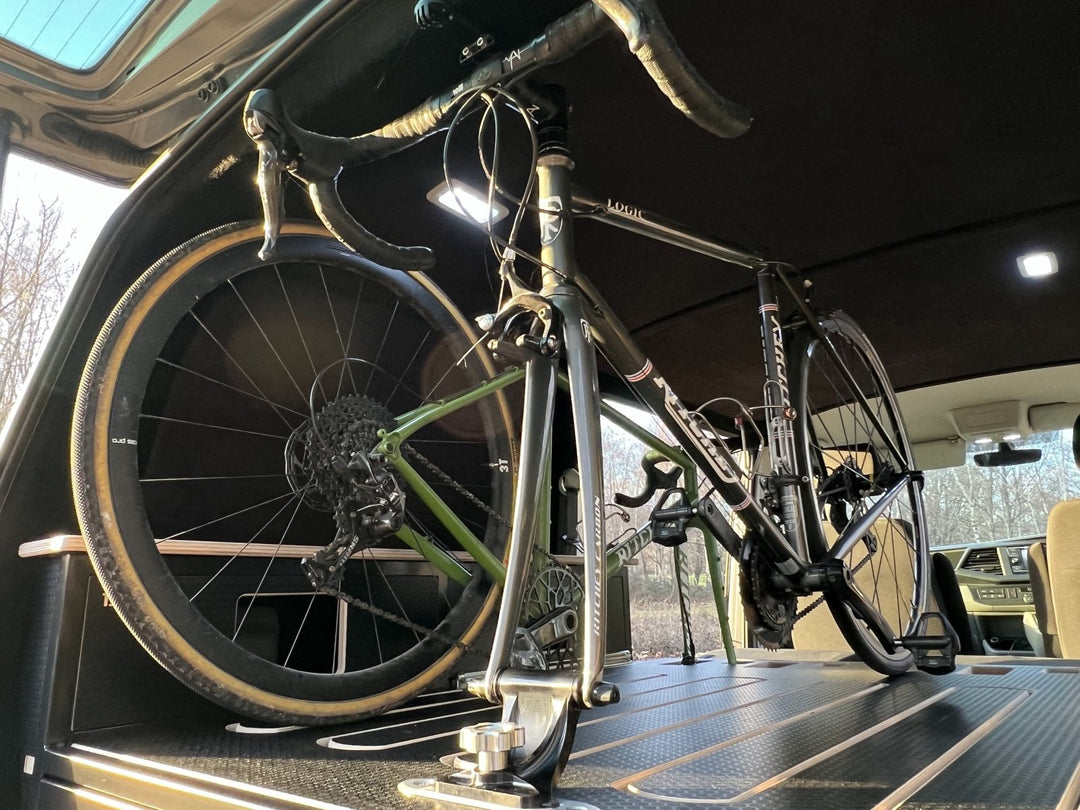 Above Deck
The grey bike is using flush rails and fork mounts from Loaded Bikes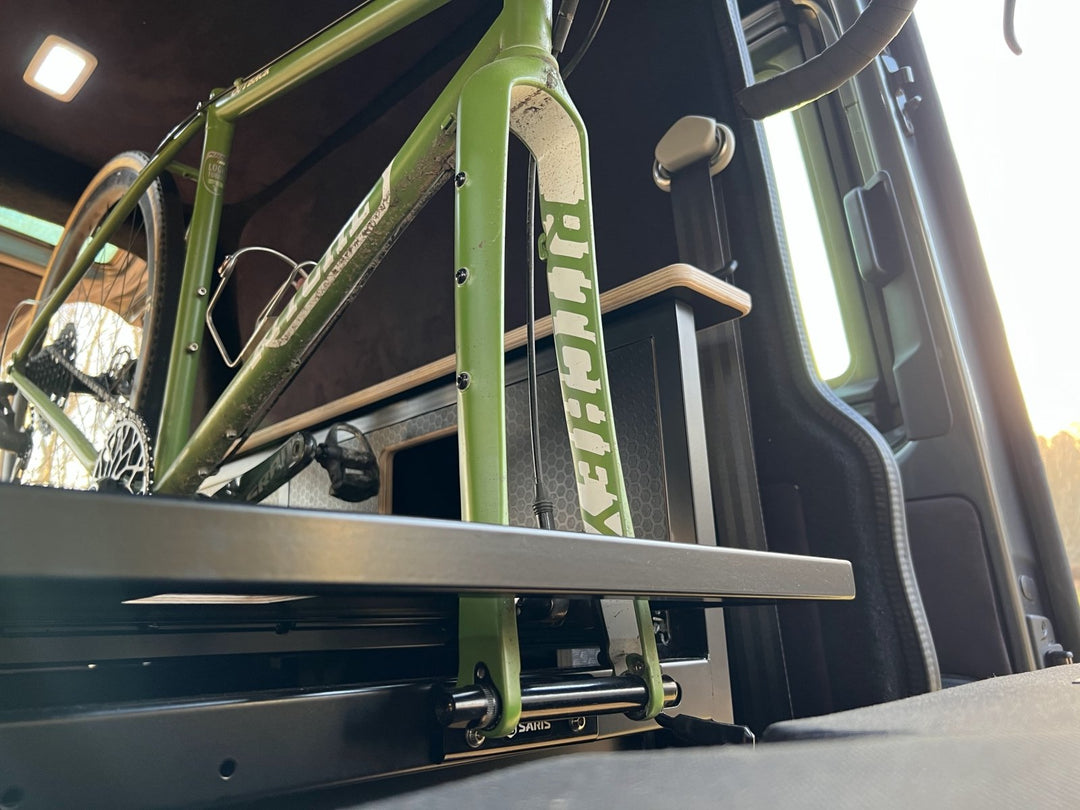 Below Deck
Using Saris or Delta fork mounts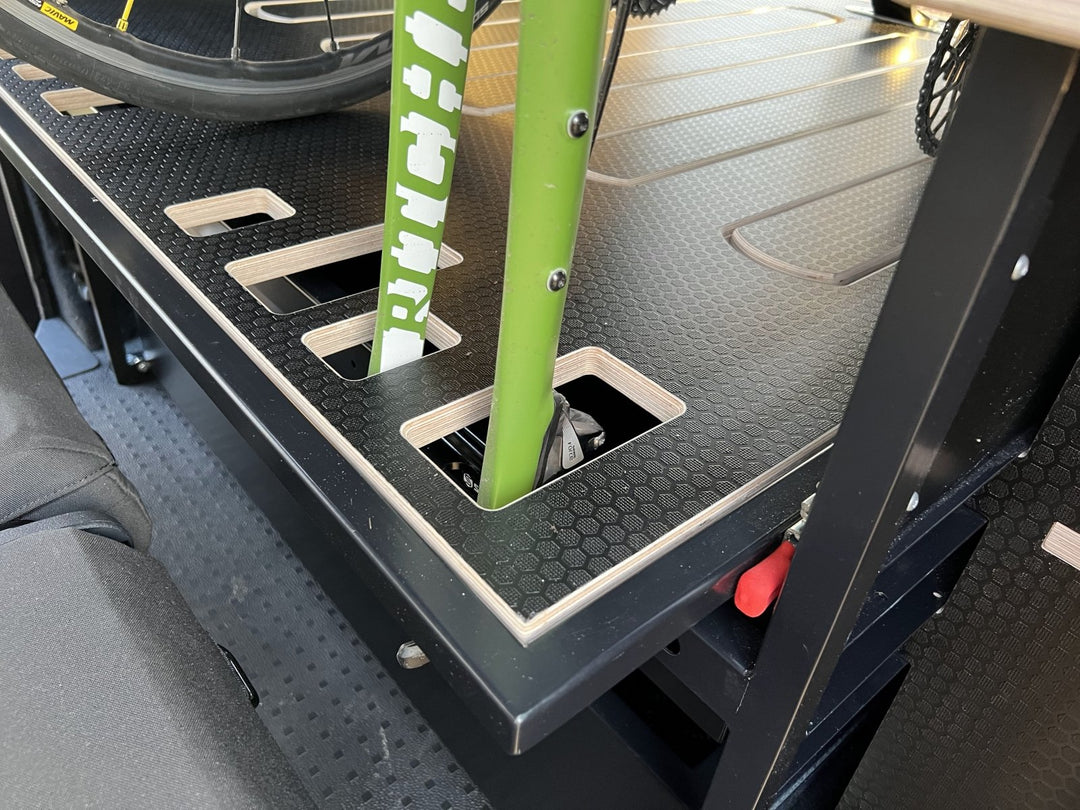 Below Deck
Bed cut-outs to recieve bike forks
In a Transporter, you will only be able to carry road bikes, kids bikes, or similar bikes with a smaller frame. The restricted head height currently prevents MTB and downhill bikes. The bikes in the photo have a 57 frame (for somebody 6ft).
This is the soltuion whereby the bike forks drop through the bed and are secured to the SteelPod frame.
Firstly, you will need to cut holes in your bed base using a jigsaw, or you can purchase a new bed part from ourselves.
Secondly, you will need a simply fork bracket that is then bolted to the frame. Make sure your SteelPod model has the pre-drilled holes to receive the brackets (all models since about Easter 2022). The two brackets we have tested are 'Saris Traps' and the 'Delta Bike Hitch'. Both are commonly available from Amazon, Halfords or Wiggle.
In the photographs, the grey bike is secured using a brilliant bracket available from Loaded Bikes. It's made up of several components:
Firstly, the L-Track flush rail is secured to the bed surface. We can supply a new timber base to receive this bracket.
Secondly, the fork mount is quickly and easily bolts into the rail and is then ready to receive the bike.
Coloured Handles
Coloured handles are available to purchase at anytime. We normally have red, blue, orange and green in stock.