Comparing the cost of a SteelPod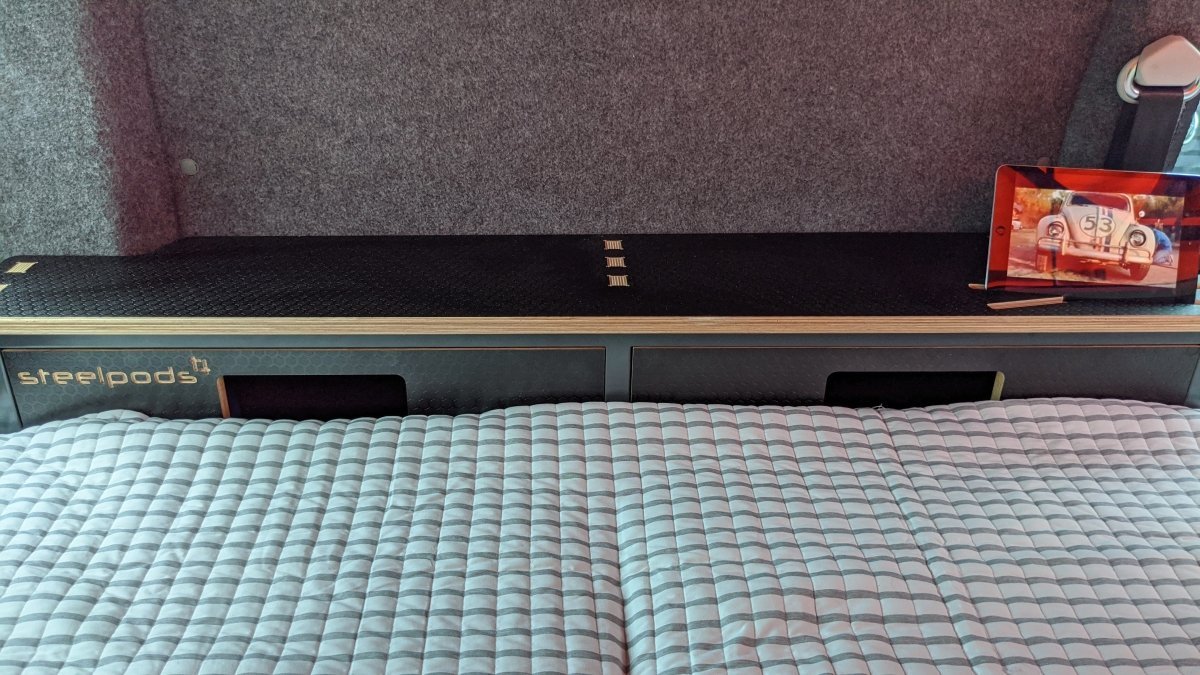 A steelpod is an expensive piece of kit and we're really conscious about this. The manufacturing process is complex, with laser cut and folded steel, lots of welding and 6 individual sliding mechanisms.
If you're on the fence or wondering how best to convert your van, then here are some useful pointers to help persuade you:
If you have a business van and you'll genuinely use the steelpod for work, your accountant might be happy to treat it as a business expense, potentially saving on VAT (20%) and income tax (40%?). The only other system that potentially qualifies for this is Ovano. 

Vans are damp places. Just read the forums about all the condensation problems and ice forming on the inside of the windscreens in winter. This takes its toll on any timberwork. We once had a T5.1 with a proper camper conversion, but after three years the laminate edges and hinges would fall off, scratches became obvious, and it looked tired. The steelpod is built to last - we not aware of anything stronger. It's powder-coated, the timbers are all 18mm birch ply and there are no weak laminate edges.

We want your steelpod to last. We promise always to make available spare parts such as timbers and sliders. You can even buy the drawers separately. 

When selling the van, you can always decide the remove the steelpod and sell it separately or install it in your next Transporter. It fits T5, T5.1, T6 and T6.1 models. We would be pleased to advertise your used steelpod on our website.

One of the most expensive parts of a campervan conversion is the rock n' roll seats. With a steelpod, you get to keep your rear Kombi seats. 

Perhaps the biggest benefit of a steelpod, is the ability to use your Transporter for all occasions. Driving a fully converted campervan conversion to work or the supermarket is not ideal, and you certainly wouldn't want to load it with garden clippings for the tip! 
If you're still on the fence, then use discount code 'onthefence' for £50 off. Do also speak with Debs as we may be able to provide free fitting and delivery depending on where you are and other installs in the same area. 
---