Introducing the SteelPod Campervan Bed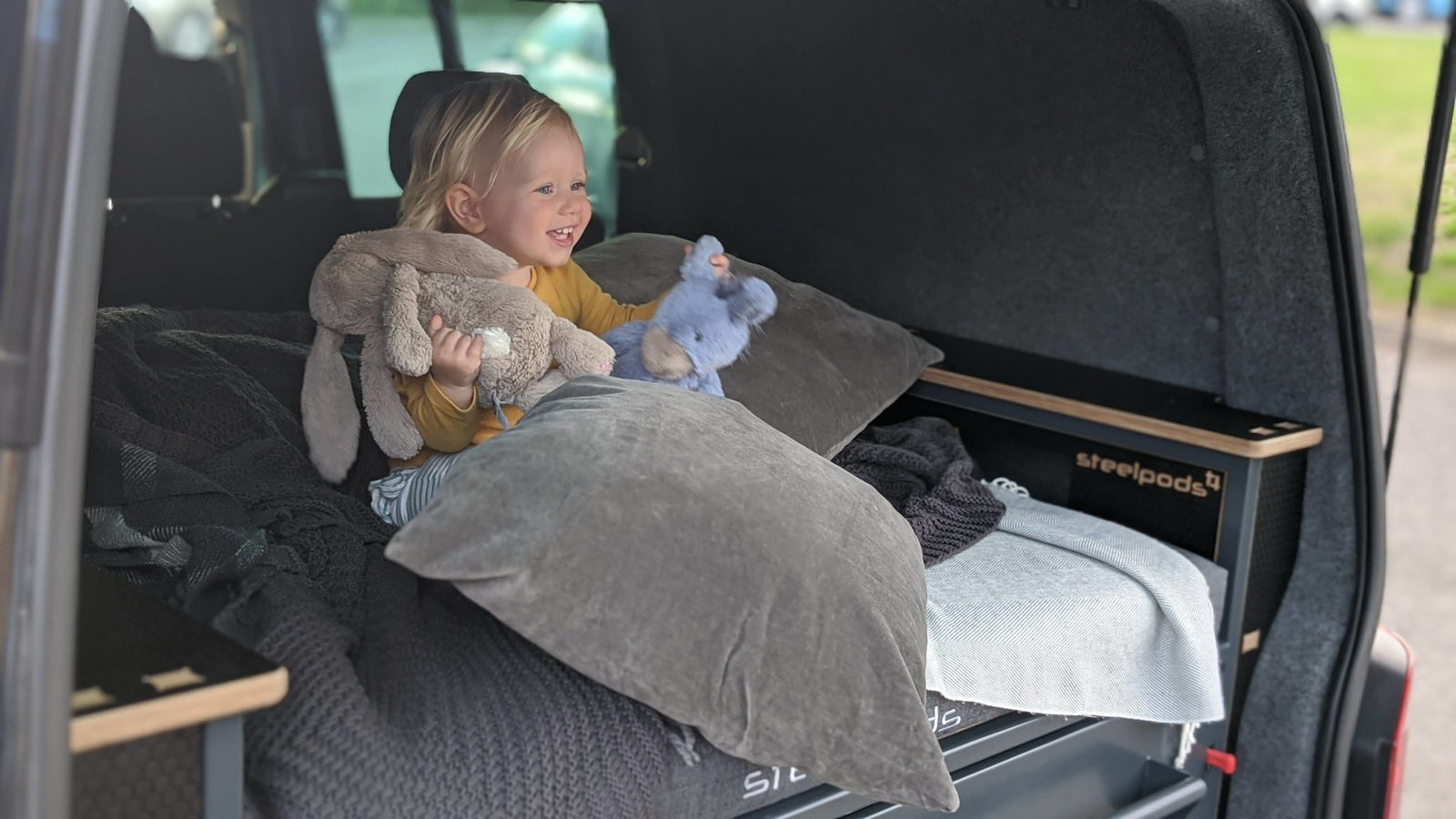 The SteelPod has perhaps the best bed system in any VW Transporter. Many people have attempted to design and sell expanding beds that sit behind the rear seats, but they are often hinged, require legs or rely on the rear seats for strength. We wanted to create something better, stronger, easier with no weak parts that would fail. It also had to be used for carrying building materials or similar bulky items during the week.
Here's a video showing the simplicity of the bed:
The bed is supported by a steel frame. The sliding section is held by strong runners that can support 200kg. The bed often doesn't touch the folded rear seats so you not likely to damage them.
Most rock'n'roll beds, like the RIB, are 120cm wide. the steelpod bed is very similar at 118cm wide.
In the photo above, you might see the two loops on the steel frame. These are steel lashing points to help you secure bulky items such as ladders or timber to the bed surface.
The SteelPod bed is very enjoyable. It's the only system to provide worktops on both sides, so you have a convenient place to put a book or a morning cuppa. There's also a stand for tablets and mobile phones.
There's also four convenient storage holes under the worktops. There is a shelf inside these holes, so you can store your PJ's, toothbrushes or other items in easy reach.
Finally, we can't write a blog like this without mentioning the pooch. The dog loves this bed and is comfortable on long journeys. You can safely secure the dog to the drawer handles which might mean you don't need a cage or other barriers.
---