You can have your SteelPod fitted at Leighton in Rotherham.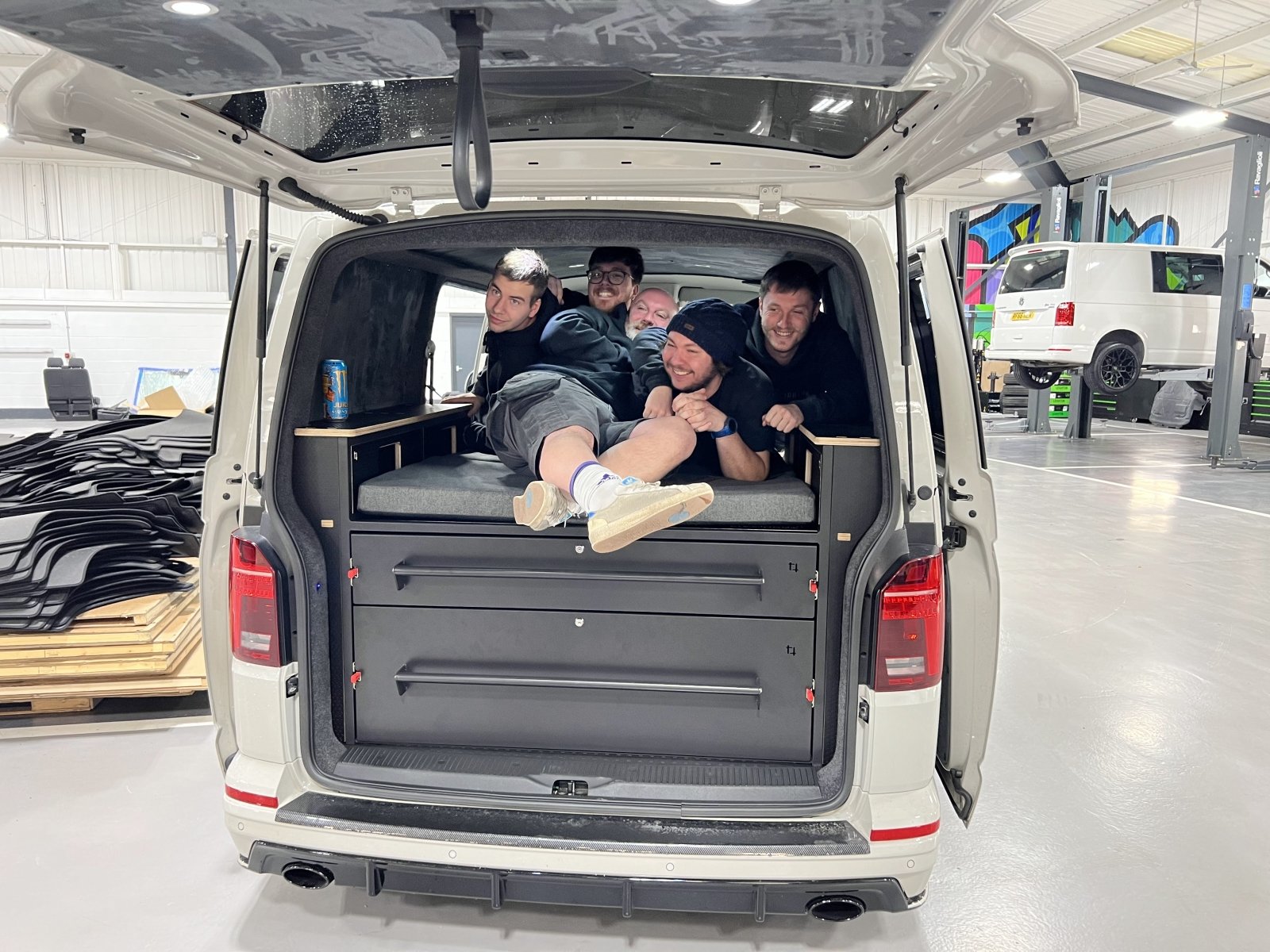 Fully Tested!
If you follow LV, you might have seen Adam Jackson in their regular video updates. He runs LV Parts and chose to have a SteelPod installed in summer '22. Since then, it's undergone months of testing, including this five-in-a-bed weight test(!). We're delighted that LV have huge confidence in this product. So much so, they took it on their European Tour.
LV are our only approved fitting centre in the Midlands.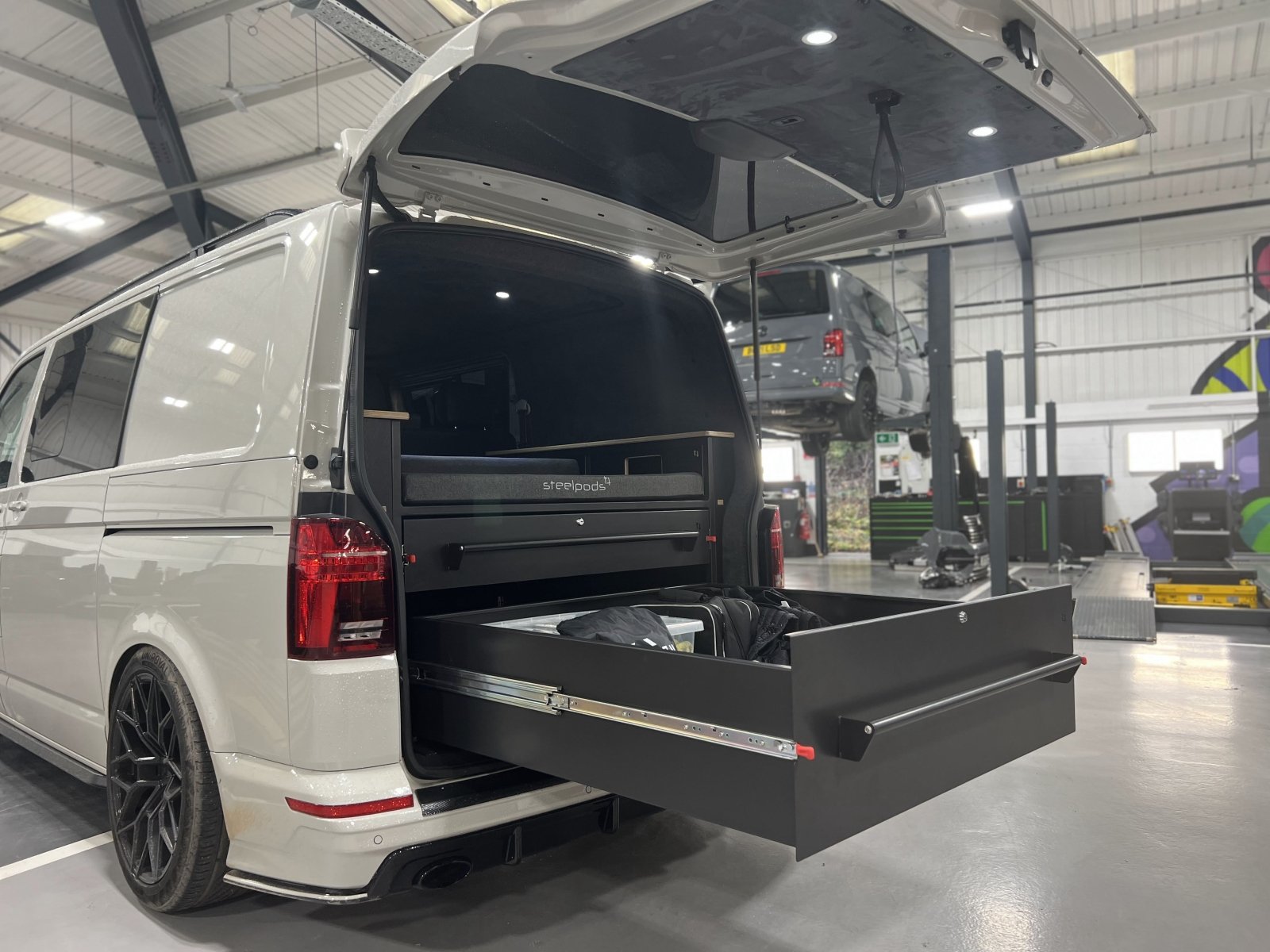 Fitting Centre
Leighton Vans
Located in Rotherham, the LV workshop is busy modifying transporters with alloy wheels, suspension, body kits, pendle remaps, leather seats and now SteelPod installations.
Jump to LV
Yes of course. We have huge confidence in LV and their workshop technicians have been trained by us for installing a SteelPod.
Yes, speak with your sales person at LV. It's possible to finance the van, SteelPod and other modifications in the same package.
Yes, the price of a SteelPod is the same regardless where it's fitted, at LV or our own workshop.
We occasionally see vans, especially older ones, that have thick plywood lining. The SteelPod has a snug fit so thick plywood walls often means trimming the SteelPod components so they fit. The LV workshop will not be able to cut these parts, however, they would be pleased to fit new plywood panels to the rear quarters which would your van a fresh new feel.