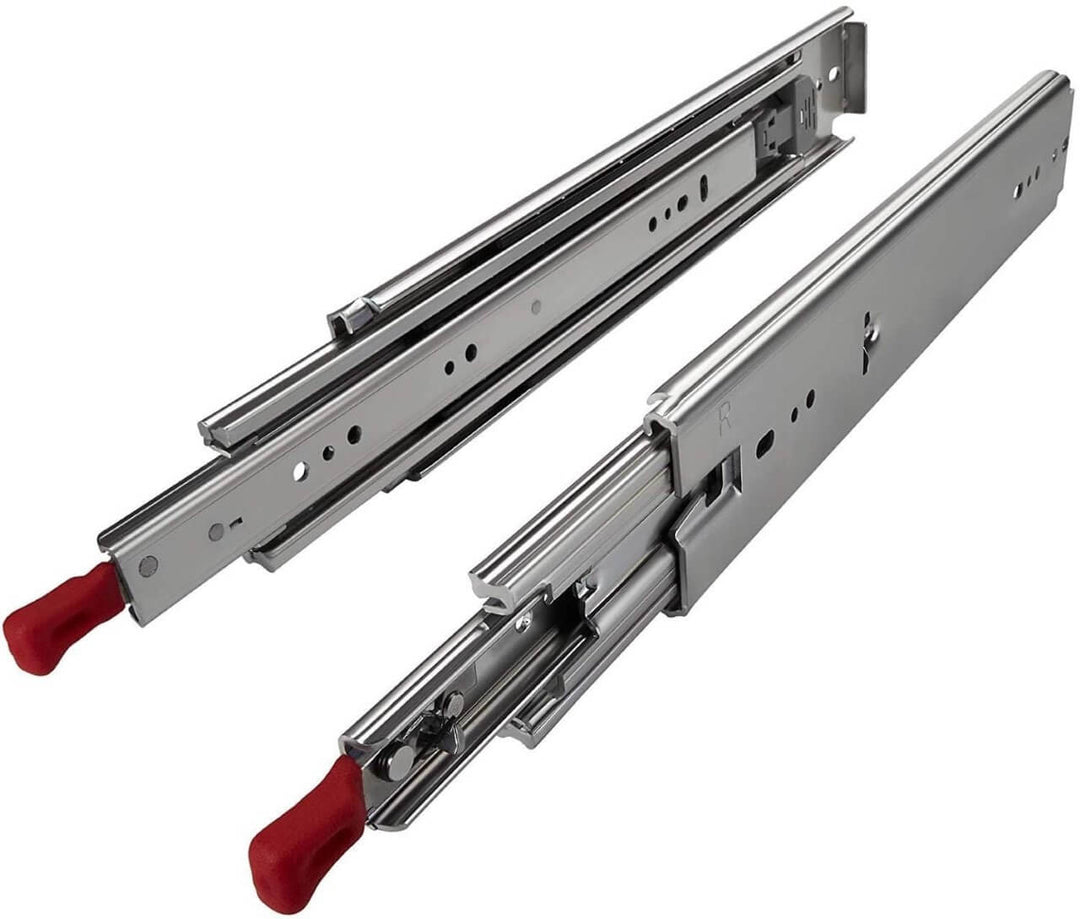 Heavy Duty Sliders
---
This product can be delivered
We have been really careful selecting slide mechanisms. Our entire reputation balances on their ability to carry substancial weight and to withstand movement in a vehicle. We have used engineering consultants to test a range of slide mechanisms and these are by-far the strongest and most reliable. 
These ball bearing slide mechanisms have been tested, in a SteelPod, to carry 240kg. Above that weight and the drawers cannot be closed. We have to account for the fact that the sliders are in a moving vehicle and therefore suggest that 200kg is the maximum safe limit. 
Important! The website will show these out-of-stock, just to prevent the general public from buying our stock. If you have a SteelPod, please get in touch and we will be pleased to let you purchase. For the general public, you can source these sliders from GSF Sliding Systems here.